Best European Destinations For Travelers On A Tight Budget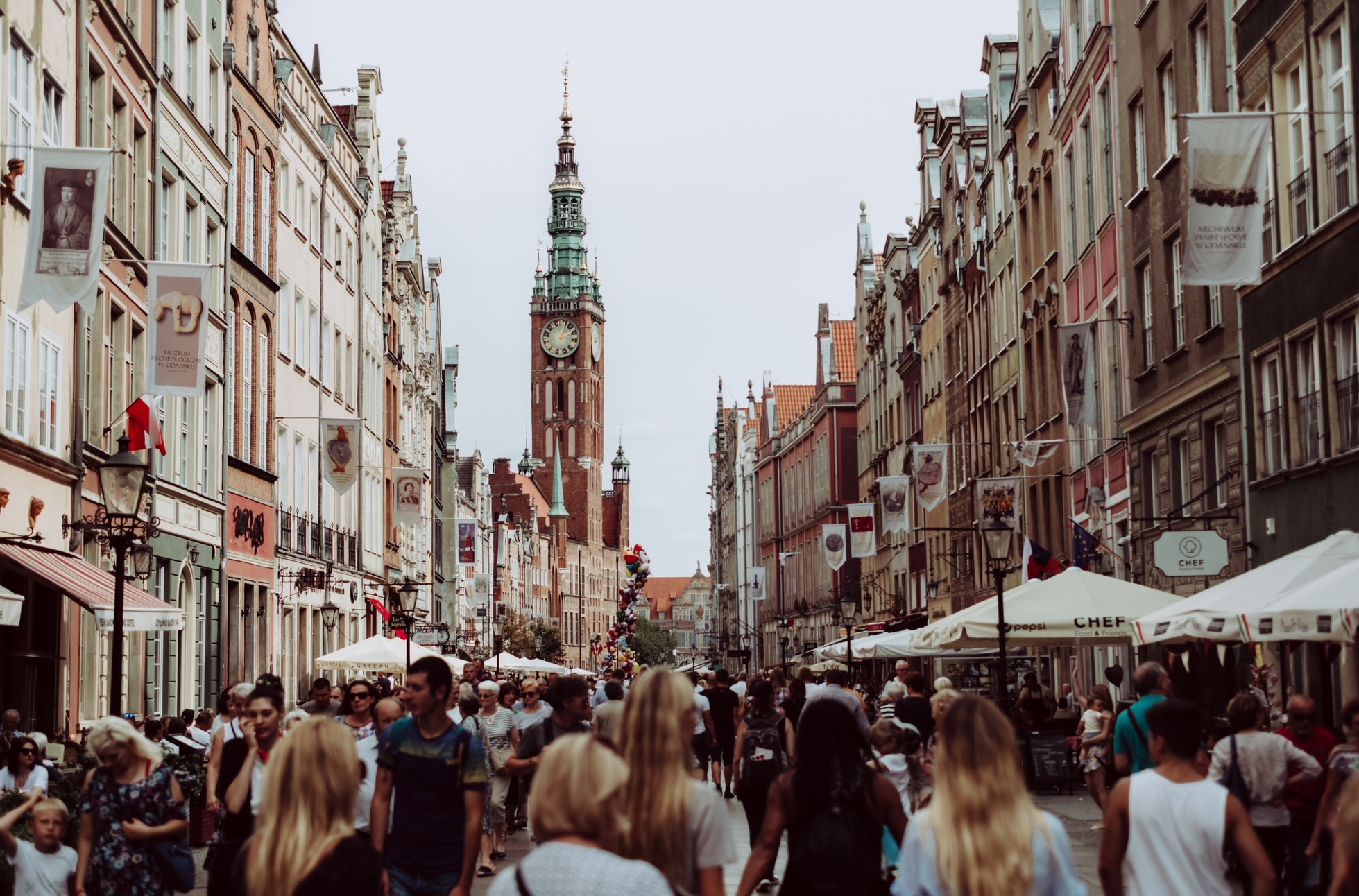 Europe has always been a challenging destination for travelers on a budget, especially if it is a tight one. Being such a strong mix of history, culture and landscapes it makes every visitor want to see, experience and explore everything and don't miss a thing! However, if you travel at the right time, take advantage of free museum days, free historic sites days and city passes and opt to visit the off-beaten path, you can spend really very nice holidays in Europe without breaking the bank or stretching your credit card to unspoken limits. At Bonzah, experts at offering the most affordable car rental insurance policies in the market, we've compiled an interest list of destinations for you.
Poland
Poland is a great destination for those interested in European holidays on a budget. It's a culturally rich country where the Jewish heritage and medieval architecture provide the perfect backdrop scenery for rich history, delicious food and lovely and interesting cities to visit. There are many hikes for outdoor lovers and the Polish nightlife is fantastic!
Krakow and Warsaw are not only amongst the most affordable cities in Europe but they are also absolutely stunning. Their Old Town is conveniently walkable and offer plenty of pleasant experiences. The Jewish district is one of the coolest neighborhoods in Krakow and you can spend a whole day winding around synagogues and graffiti art. Many painful memories of the Holocaust can be still seen here: the Ghetto Heroes Monument, an unsuspecting pharmacy that used to secretly provide medicine to persecuted Jews or the nearby concentration camp Auschwitz are some of the must-see sites of interesting you can appreciate during your stay in Poland.
Hungary
Hungary and its capital, Budapest, on the banks of the river Danube is an absolutely must-see destination for travelers on a budget. Budapest is a lovely place to walk around. Medieval and modern architecture can be appreciated and its famous thermal heated baths invite visitors to enjoy a truly Hungarian experience. Take your time to admire the cathedrals and castles and enjoy the thermal spas (which are really affordable even for your shoestring budget). And a cruise along the Danube will allow you to appreciate the best views of the city in a relaxing and enjoyable way!
The Hungarian food scene is deliciously fascinating. Don't miss the chance to try any of the tasty local dishes such as slow-cooked meats and rich beers.
Budapest is absolutely romantic, highly influenced by Turkish and Roman architecture and there are multiple historic sites and landmarks to appreciate and admire.
London
It's probably surprising to see the cosmopolitan city of London as one of the European destinations that travelers can visit on a shoestring budget. Despite being amongst the priciest cities in the world and not having the most affordable accommodation either, London welcomes visitors with large, jaw-dropping parks and more totally free world-class attractions than any other European city.
History lovers can devote hours on end exploring the British Museum. With its great collection of treasures from the past including the Rosetta Stone, varied artifacts from ancient Asian civilizations, the Parthenon. Phoenician pannels they'll have their hands more than full. The Tate Modern offers lovely views of the city from its terrace and an interesting art collection, including the beautiful watercolors by William Turner. The Natural History Museum with its magnificent dinosaurs is a must-see and you can't miss the beautiful Victoria & Albert Museum. And all for free!
You'll have to pay to visit the Tower of London, the London Bridge, the Banqueting Hall and other historic sites but their entry fees are highly compensated with all the things you can do in London for free.
And don't miss the parks! St James Park is wonderful and an invitation to spot squirrels, grab something to eat and enjoy a picnic!
Albania
Albania is a jewel to be discovered and it has been off the radar of travelers probably because of its famous neighbor Greece. If you're looking for the Mediterranean sun, the white sandy beaches, breathtaking architecture but your budget doesn't allow you to take your holidays in Capri or Mykonos, then Albania is your place to go.
Tirana, its capital, is perfect for a city break and welcomes visitors with interesting attractions that satisfy the expectations of any travelers: Skandenberg Square, the National History Museum, the BunkArt & BunkArt 2 museums, and climb up Mount Dajti to admire impressive 360° views of the city.
Turkey
Exotic, extravagant and fascinating are descriptive and accurate ways of describing Turkey. Istanbul is a magnet for tourists due to its varied array of attractions that cater all types of visitors. You won't have trouble finding affordable accommodation and you'll be able to spend the extra money enjoying the amazing nightlife or buying souvenirs at the exotic Grand Bazaar.
Wander through the Grand Bazaar and admire the stunning Blue Mosque or the jaw-dropping Hagia Sophia Musuem. The Topkapi Palace Museum is a historic-Ottoman complex is a must-see as it is the home of a great view o the city, it traces hundreds of years of history and priceless treasures. For stunning 360° views of the city climb up the Galata Tower.
Built by the talented architect Mima Sinan, the Suleymaniye Mosque is another must-see attraction. It's absolutely beautiful inside and out and offers tourists fantastic views of the Bosphorus and the Golden Horn.
The Archaeology Museum of Istanbul is home of priceless artifacts from the earliest civilizations of the Arabian and Anatolian peninsula, Mesopotamia, Egypt and the thousands years of history of Istanbul.
At the Islamic Arts Museum visitors can find Islamic artifacts such as handwritten Qurans and rooms that show what was life like during Ottomans time.